When you see your Great Dane limping on his back leg it can be scary. Great Dane back leg limping is not normal and is associated with health problems.
Limping problems can affect both front and back legs. It is a sign that your dog is experiencing pain in its limbs. 
A Great Dane with back leg limping will lean forward to help take their body weight off the back end. When walking, you will notice the affected hips or the tail rise when the painful leg touches the ground.
So, what causes Great Dane back leg limping?
Here's what you need to know about a Great Dane's limping back leg.
Here's Why Great Dane Limping Back Leg Happens
Great Dane back leg limping happens due to conditions that specifically affect the back legs which include hip dysplasia, torn ligaments, muscle tears, knee dislocations, lumbosacral disease, and hip flexor muscle strain. 
Common problems that cause limping and also affect the back legs include bone fractures, muscle strains, joint dislocations, injury, broken nails, wounds, infections, and diseases such as wobblers syndrome, osteoarthritis, developmental disorders, and cancer of the bone joints and soft tissues.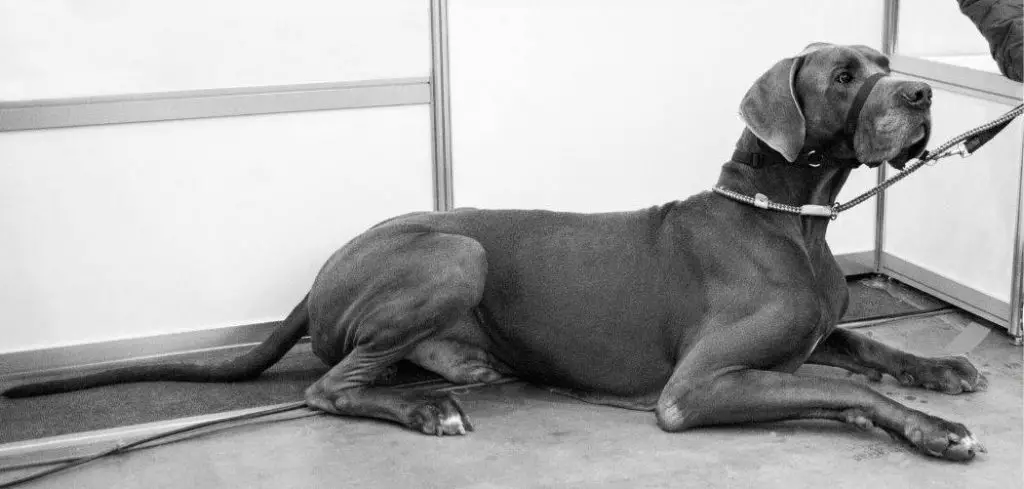 When you notice your Great Dane limping back leg, be on the cautious side and contact the veterinarian to determine root cause.
Related: